Why We Use Hair Oils
From shampoos, conditioners, heat protectants or whatever you use, hair care products can be full of unnecessary chemicals, additives and not so sustainableingredients. 
One of the reasons we love ourLonger and Stronger Restoration Oil is because we were able to create a concentrated recipe filled with natural ingredients. 
Good Ingredients, Great Hair
Stinging Nettle Stimulates Hair Growth
Stinging nettle has been used for centuries as an all inclusive health remedy. From relieving allergies, joint pain, and yes, stimulating hair growth and even treating dandruff.
Pumpkin Oil Treats Hair Loss
This oil possesses a wealth of good-for-you-vitamins, including vitamins E and K, and is rich in omegas 3 and 6 as well.
Vitamin E, known for helping skin is also great for hair health. This antioxidant is great for cleansing hair and promoting scalp health. 
Vitamin K may not be as common, but it packs a lot of punch. It's an essential vitamin to aid in blood clotting, and reduces inflammation. How does this help your hair? Good scalp health is essential to hair growth and overall hair health. 
To read more about the goodness of pumpkin oil for hair, clickhere. 
Amla Oil Treats Dandruff and Premature Greyness
Sourced from the Indian Gooseberry, amla oil is commonly used to treat dandruff, and premature greyness. A common oil used by those with kinky or thick hair, this oil has been a sworn miracle worker. 
Amla oil is used around the world, especially popular in its source country of India. To read more about the uses and benefits, check out thisblog about one woman's experience with this hair care oil. 
Jojoba Seed Oil Delivers Rich Nutrients
Jojoba oil is loved by skin and hair enthusiasts alike. We use it in our6 in 1 Miracle, ourVital Woman serum, and of course ourLonger and Stronger hair serum. We love jojoba oil for face, body and hair because of it's naturally moisturizing properties and it's richness in Vitamin E. Plus, it's stays shelf stable for a long time without the traditional rancid of other oils. To read more about this powerhouse oil, check out ourblog!
Carrot Seed Oil Promotes a Healthy Scalp
This oil is well known in the beauty industry for it's nutrient rich properties. Application of just purecarrot seed oil to the scalp is recommended by experts to promote hair growth as the oil moisturizes the scalp and delivers nutrients to the roots. The healthier the scalp, the better chances of growing longer and stronger hair. 
Rosemary Leaf Extract has Anti-inflammatory Properties  
With moisturizing and anti-inflammatory properties, rosemary oil promotes hair growth by creating a healthy scalp through cell stimulation. Rosemary essential oil is known to be used to prevent hair loss as the stimulation of scalp cells stimulates blood flow.  
Not only does rosemary possess anti-inflammatory properties, it also is an antioxidant and rich in calcium and iron.  
Lemon and Lime Peel Oil for Shine
These citruses encourage hair shine and health.Lemon peel oil is great for treating an oily scalp and dandruff because of its antiseptic and antimicrobial properties. Lime peel is abundant in Vitamin C and aids in restoring the pH balance of the scalp. 
Vitamin C is widely known to be a great agent for the skin, however, it's also great for hair health. It can serve as a cleanser, and crushed tablets of it are used toremove hair dye or lighten locks. It's a common ingredient in leave in conditioners and styling agents alike. 
Vetiver Root Oil Stimulates Collagen Production
Also known as khus oil and extracted from vetiver grass, this oil may not be as common, but it possesses a multitude of benefits. Rich in antioxidants and possessing anti-inflammatory properties similar to rosemary extract, vetiver root oil is earthy in scent and stimulatescollagen production. 
We Recommend Using Longer and Stronger Hair Oil for…
Based on the ingredients used in this oil, this product possesses a multitude of purposes. 
Reduces hair breakage
Soothes a dry scalp
Hydrates hair
Can be used as a heat protectant
Can be used as a styling agent
How to Apply Oils Based on Hair Type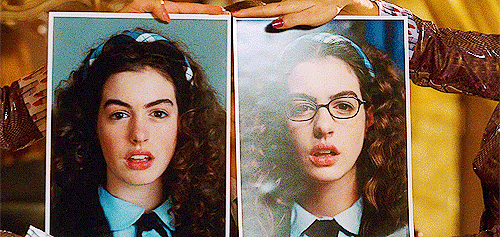 Ethnic/Middle Eastern Hair Application:
As stated on our website, our hair care products were originally designed for thick, ethnic hair types. However, our products have been proven to work on all hair types based on the amount used.
Those with ethnic, kinky or thicker hair usually have to use more product in order to assure results. 
We recommend applyingLonger and Stronger at the roots of the scalp and in the shaft of the hair. This oil is a great styling aid for those with coarse hair, and can be evenly applied throughout the scalp to the ends. 
Caucasian Hair Application:
Those with caucasian hair usually have thinner, finer hair with less texture than those of Middle Eastern or African descent. However, never fear, you can use our hair oil even if you have finer hair. 
We recommend using half a pump of our oil to begin with and applying it to just the roots and at the bottom of the hair. 
How to Make Your Own Shampoo Alternative 
Strong hair is hair that doesn't easily break, even when brushed. If you have spent a lifetime using traditional shampoos and conditioners like the majority of us, you are probably used to having a lot of hair fall out after using conditioner or combing your hair. Likewise, you might experience challenges with keeping your scalp clean or your hair soft and manageable without using a lot of product. 
Our culture's overuse of detergents in hair and skin products causes excessive issues to the scalp and shaft of the hair, causing the structure of the hair to change and become weaker with time. In order to solve this problem, we suggest nixing the traditional hair products and utilizing an apple cider vinegar solution to wash the hair. 
The recipe is listed below. Before washing your hair, comb the hair out with a wide tooth wooden comb and apply this solution directly to the scalp in the shower or bath. Let it sit for a few minutes, rinse and dry. You may use one or multiple pumps of ourhair oil to condition and style the hair. You may plan to shampoo the hair 3 to 6 times a year with a gentle shampoo, like thePacifica Super Kale Shampoo in order to get the occasional deep clean, however you will be astounded at how clean your hair and scalp will become using a simple apple cider vinegar solution.
Our DIY Hair Cleansing Recipe: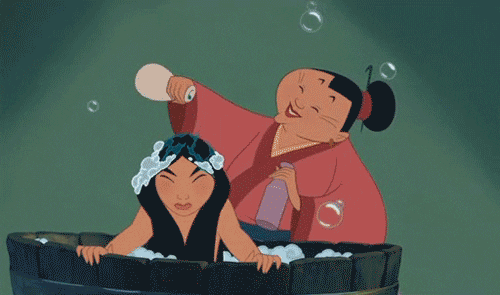 Use an empty squeeze bottle or spray bottle and add: 
½ apple cider vinegar
½ water
2- 4 drops tea tree oil
Shake it up, and, ta-da, there you have a shampoo that smells good and effectively cleans your hair! The first few times you try this method, you may be tempted to call it quits. But if you stick with it, within a couple months you will notice a big change in your hair's strength and shine, and a visible shift in your hair's texture as it's re-structures itself to this less invasive routine.